Annual Maintenance Benefits
Annual Maintenance
The best investment to protect your investment, Validates the Equipment Extended Warranty.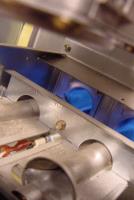 There is nothing better for your heating and/or air conditioning system than annual maintenance. Annual maintenance allows your system to work at peak efficiency year in and year out. A system that is maintained annually experiences considerably fewer breakdowns. This virtually eliminates the need for you to pay for costly repairs. You'll enjoy the peace of mind in knowing that your system is saving you money on your utility bills every time it comes on. In some instances, the energy savings are enough to pay the cost of the Precision Tune-Up or planned annual maintenance service.
What a "Planned Maintenance Program" includes and how you benefit.
Precision Tune-Up Procedures include:
| | | |
| --- | --- | --- |
| Clean & Adjust Burner Assy | Clean & Adjust Blower | Clean Evaporator Coil if Accessible |
| Clean Ignition Assy | Monitor Refrigerant Pressures | |
| Clean Heat Exchanger | | Clean Condensate Drains |
| Monitor Flue Draft | Tighten Electrical Connection | Measure Temperature Difference |
| Test Safety Controls | | Report Any Carbon Monoxide |
| Clean or Replace Air Filter(s) | | |
Want to save even More? Join our Discount Club!
For those clients that budget for annual maintenance every year, our "Energy Saving Agreements" are the most economical and practical way to go. By pre-purchasing next years Precision Tune-up when we perform your current year tune-up you gain the following ESA Benefits.
Discount Club Benefits:

Validates the Maintenance Requirements of the Equipment Manufacturer.

Reduced Emergency Repair Costs

- never an overtime charge!

Protects Your Home

-

assures proper and safe equipment operation!

Improve Your Equipment Efficiency

-

get the most from your investment!

Priority Customer Service

-

same day service when

you

need it!

Add Years to Equipment Life

Agreement is Transferrable

-

adds value to you home!

Improved Dependability

-

comfort available when you want it!

15% Discount on Necessary Repair Service

-

save money on all necessary repairs!

Inflation Protection

-

purchase next years tune-up @ todays price

24-Hour Emergency Service - 365 days a year

- service at your convenience -- not ours!
Let us serve you by taking over your equipment's required maintenance, we'll remind you
when it's time and schedule at your convenience.
We service nearly every type and brand of heating and air conditioning equipment ever made.